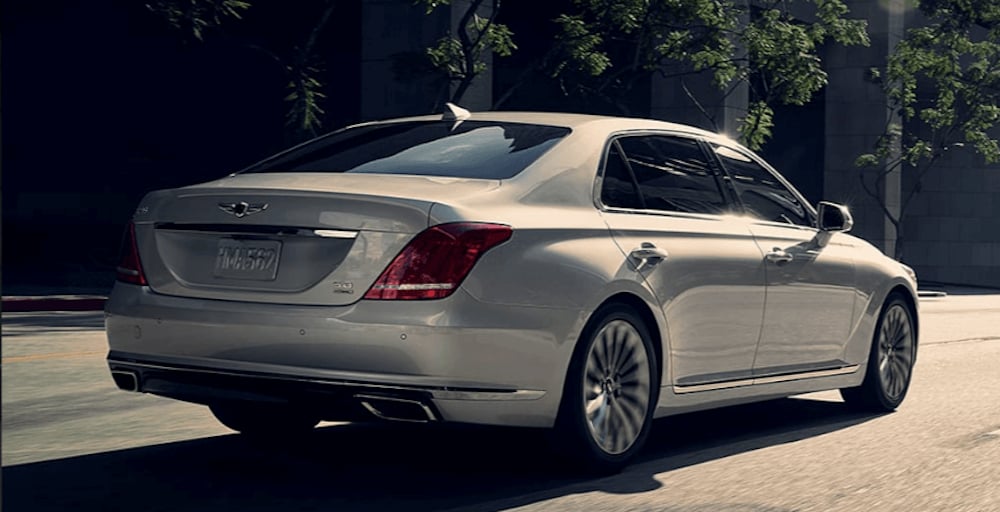 If you're in the market for a luxury sedan in Pensacola, allow Allen Turner Genesis to be your guide in bringing home your next vehicle. The 2019 Genesis G90 configurations allow drivers from far and wide a chance to experience reliability and versatility in all four configurations. Be sure to check out our new inventory see what we have in stock! Read on to learn more about the Genesis G90 packages. 
Genesis G90 Trim Levels
There are four different Genesis G90 configurations that Mobile drivers can choose from. Whether you're interested in the Genesis G90 Sport or the G90 coupe, we're dedicated to finding the perfect Genesis G90 that meets all your driving needs. There are two trims with four total Genesis G90 configurations. The sedan configurations are as follows: 
Genesis G90 3.3T Premium (rear-wheel drive): The 3.3T Premium RWD luxury sedan starts off at $69,350* MSRP. Offering an automatic 8-speed transmission with a 3.3L V-6 engine, drivers traveling to Fort Walton can expect a smooth driving performance. 
Genesis G90 3.3T Premium (all-wheel drive): The 3.3T Premium AWD configuration is very similar to the rear-wheel drive model. It's powered by the same 3.3L V-6 engine which offers 365 hp to get drivers to their destinations quicker and more efficiently. The starting price for the 3.3T Premium AWD sedan is $71,850* MSRP. 
Genesis G90 5.0 Ultimate (rear-wheel drive): Starting at $73,850* MSRP, the 5.0 Ultimate RWD sedan offers powerful performance with a 5.0L V-8 engine. The 5.0 Ultimate RWD earns an EPA-estimated 16 city mpg/ 24 highway mpg rating. 
Genesis G90 5.0 Ultimate (all-wheel drive): This configuration starts at $76,350* MSRP powered by the same 420 hp engine as the rear-wheel drive model. Offering a combined 20 mpg with 15 city mpg/ 23 highway mpg, which results in one mileage short of the rear-wheel drive configuration. 
All four configurations offer five seats and many of the same interior and exterior features. However, the differences are found in the performance of each one based on their strong engines and drivetrains. 
Explore the Genesis G90 Configurations Today! 
Now that you know a little more about the Genesis G90 packages and configurations, which one will you choose? Feel free to fill out our finance application before stopping by. Don't hesitate to contact us with any questions! Want to get behind the wheel of the latest G90 model? Check out the 2020 G90 overview to learn more!