Car manufacturers are always stepping up their game, and Hyundai is no exception. When it arrives on the scene, the Genesis Vision G Coupe will surely be a coveted vehicle in Ferry Pass, Pensacola, and Brent.
Look
The biggest highlight of the Vision G is the way it looks. This new model was designed to look like it's always moving. The fluidic sculpture and bold lines give off a chivalrous and athletic appearance that will certainly make heads turn. This new model includes five doors, and although it doesn't look like it, it's also extremely spacious on the inside.
At the front, you'll find the oversized block-like headlamps that are synonymous with Hyundai design. The shield-shaped grille will also grab attention on the road, no matter where you may be heading.
On the inside, the ceiling includes white lights to provide an illuminated view when you need it most. The wood-backed headrests also provide an attractive look that you won't find in many other sedans. Finally, the copper trim truly makes this vehicle stand out as elegant. If you have been waiting for your dream car to arrive, you won't have to wait too much longer.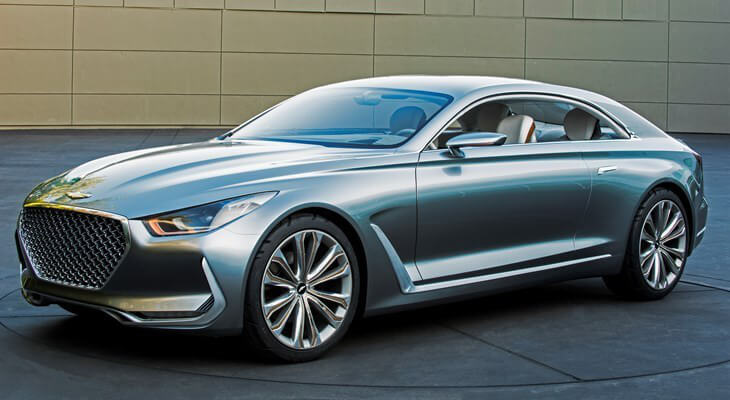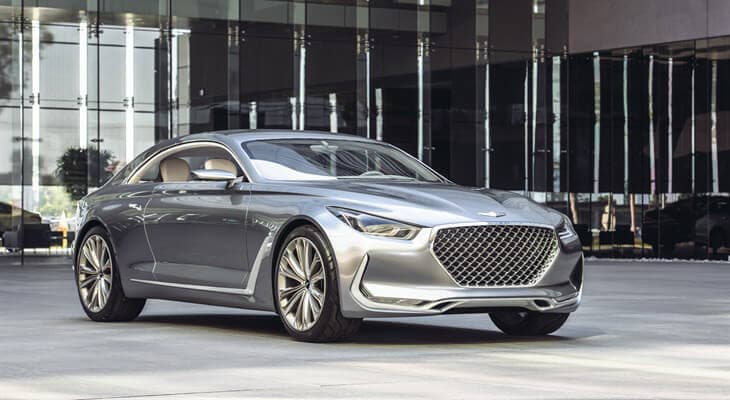 Performance
In terms of performance, the Vision G is sure to impress you when you get behind the wheel. This model comes with a 5.0L Tau V8 engine that generates 420 hp and 383 lb-ft of torque. The Tau engine uses high-pressure direct injection to create a solid combination of high power and low emissions. The Tau engine found on this upcoming model has received upgrades from its predecessor and includes optimized intake runner, enhanced timing chain, low-torque exhaust, increased compression ratio, and upgraded multiple injection mapping.
Choose Allen Turner Hyundai
If you are interested in a Hyundai, be sure to check out Allen Turner Hyundai's impressive vehicle inventory. Although the Genesis Vision G may not be out on the market yet, you can wait for it with another attractive new vehicle. Visit us today at 6000 Pensacola Boulevard in Pensacola or contact us online or by phone at 850-479-9667 to schedule a test drive or apply for financing.