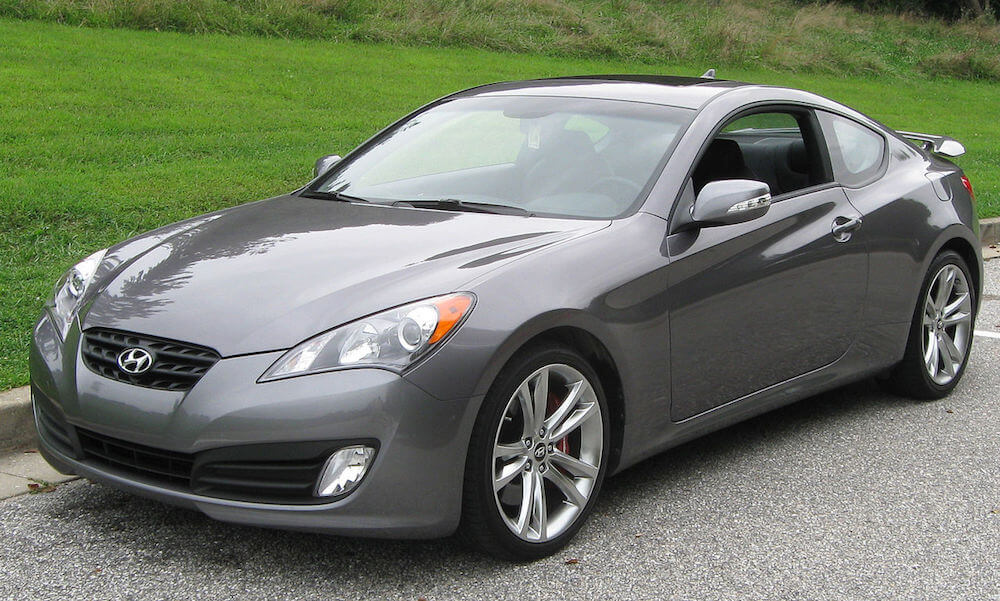 Genesis is a luxury brand that has been known to bend the rules beyond what is typical of its segment, offering high-performing powertrain configurations and opulent interiors that compete with top names like Lexus and Mercedes-Benz at a far more accessible price point. With the recent unveiling of the Genesis GV80 crossover SUV, it became clear that the brand has quietly been crafting an exciting future lineup that extends beyond luxury sedans. This has many Pensacola drivers wondering, will there be a Genesis coupe? 
While nothing has been confirmed by Genesis, other sources have speculated about the possibility of a Genesis G70 Coupe or Genesis G80 Coupe for some time now. Join the team at Allen Turner Genesis as we explore what the future of a Genesis coupe may hold, below!
Six Genesis Models by 2021
The Genesis brand has said its lineup will expand from three models to six by 2021. We know that two of the three new models will be crossover SUVs (including the recently revealed GV80), so will the third new model be a coupe? According to Motor1.com, a leaked Genesis product plan points to "Yes." Among the various sedan and SUV models pictured in the product plan, there, in fact, appeared to be a "near-luxury sport coupe" in the mix. 
What to Expect from a Genesis Coupe: Looking to the Past for Answers
At this time, there's no telling if Fort Walton drivers should expect a Genesis G80 Coupe, an updated version of the 2015 Vision G concept coupe that never quite came to fruition, or an entirely new coupe model with a namesake all its own. Perhaps we can get an idea of what to expect from a future Genesis coupe by looking to a retired model that was known as the Hyundai Genesis Coupe. In production from 2008 - 2016, at its most powerful the Hyundai Genesis Coupe offered a 348-hp 3.8L Lambda V6 engine. 
Of course, we would expect a 2020 or 2021 Genesis Coupe to offer modern high-end features on par with the current G70 Sedan or G80 Sedan, including advanced connectivity, multi-zone climate control, power-adjustable seating, and more.
Keep Up With Allen Turner Genesis for Future Updates
Want to be among the first to know when a Genesis G70 Coupe or Genesis G90 Coupe is confirmed? Keep up with the team at Allen Turner Genesis. We'll continue to provide updates for Pensacola and Fort Walton drivers; contact us today with any additional questions or just to share in the excitement of the fruitful future that the Genesis brand is heading toward! In the meantime, why not take a moment to browse our current new Genesis inventory?